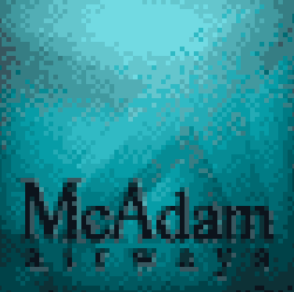 McAdam Airways is an American airline in Grand theft auto. The company could be named after Gary McAdam, one of the 3D artists for GTA III. . The only routes known by it are Liberty City to Vice City. It is known it stayed in business from 1982 to 2001, but not much else is known as the logo was only seen, never any actual McAdams planes. Behind the scenes, the Company was named after Gary Mcadams, one of the game series' developers. Madams Air was originally called Plummet Air.
Unknown, but the logo does have a picture of a plane with wing mounted engines, implying a 757, A310, or ERJ-190 type aircraft.
Ad blocker interference detected!
Wikia is a free-to-use site that makes money from advertising. We have a modified experience for viewers using ad blockers

Wikia is not accessible if you've made further modifications. Remove the custom ad blocker rule(s) and the page will load as expected.